Just released in audio! Cloudy with a Chance of Witchcraft! Find it on Audible today!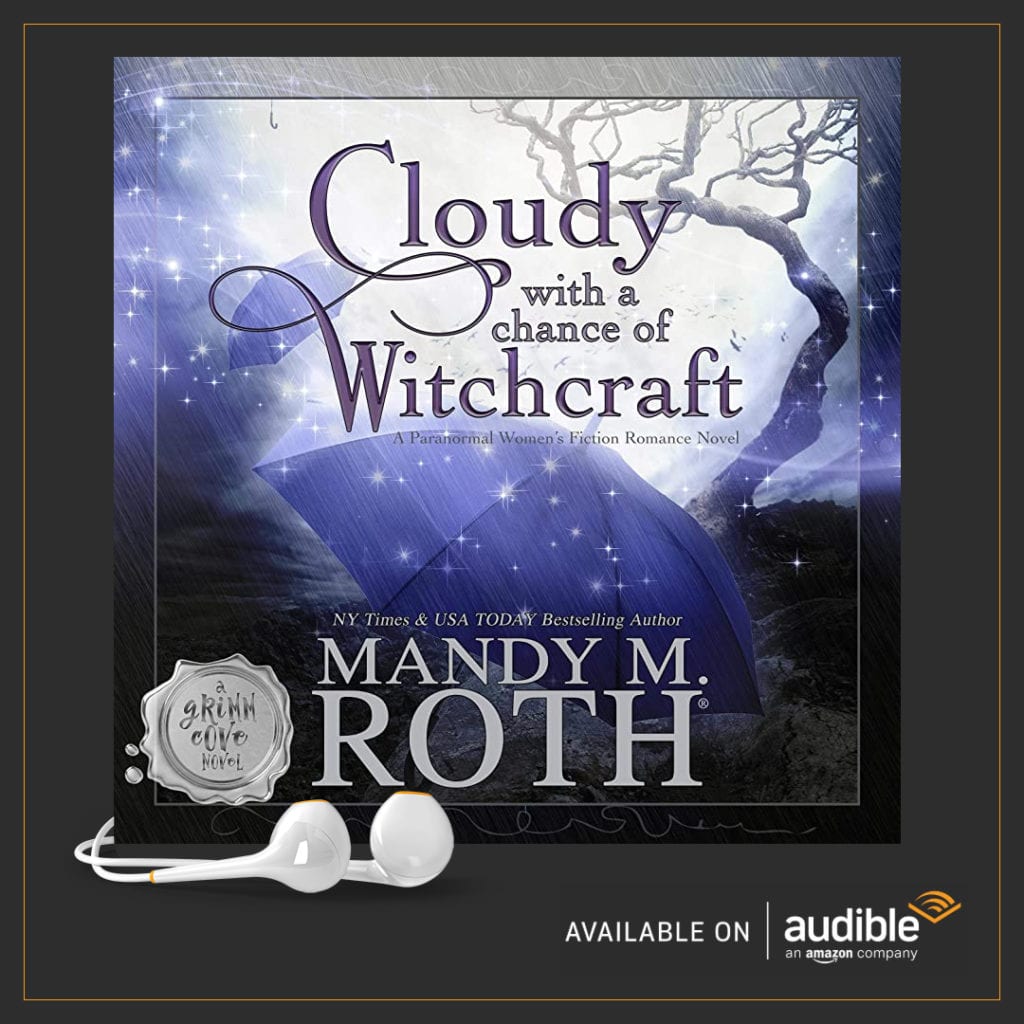 When it rains, it pours…and sometimes love finds you even when you can't find yourself. 
Fate has given me a second chance at the happiness I once knew in the odd Southern town of Grimm Cove. But only if I can come to terms with some rather eye-opening revelations. Supernaturals are a real thing. I'm a witch. My high school sweetheart, who happens to be the Chief of Police in Grimm Cove, is my fated mate and a wolf-shifter. Ghosts exist and can be very nosy and meddlesome. Someone is murdering witches left and right. And last but not least, my ex-husband's barely legal arm candy is taking fatal attraction to new levels of Hell.
I'm no shrinking violet, and with the help of my best friends, I'm going to live life on my terms – come Hell, high water, or magikal mishaps.
©2020 Mandy M. Roth (P)2020 Mandy M. Roth
Length: 6 hrs and 47 mins