Mandy M. Roth® NY Times and USA Today Bestselling Author of Paranormal Women's Fiction, Paranormal Romance, and Urban Fantasy!
Prospect Springs Shifter Romance Book Series
Alternate history, dystopian reality, where supernaturals are known to humans and the world has reverted in some ways (think old west), but is still advanced in others. These are novellas that are packed full of sizzle and story! Each follows a new couple and has a HEA. No cliffhangers.
Series: Prospect Spring Shifters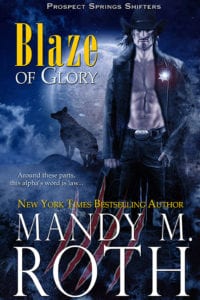 Blaze of Glory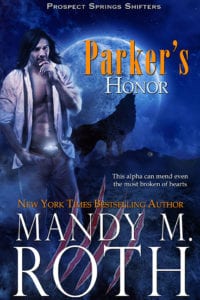 Parker's Honor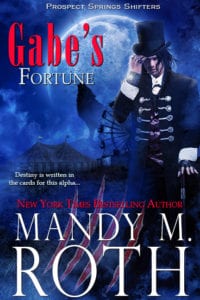 Gabe's Fortune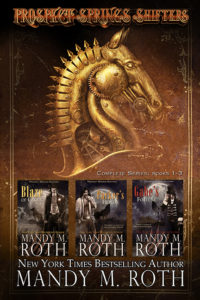 Prospect Springs Shifters Complete Series
Wild, Wild West meets True Blood!