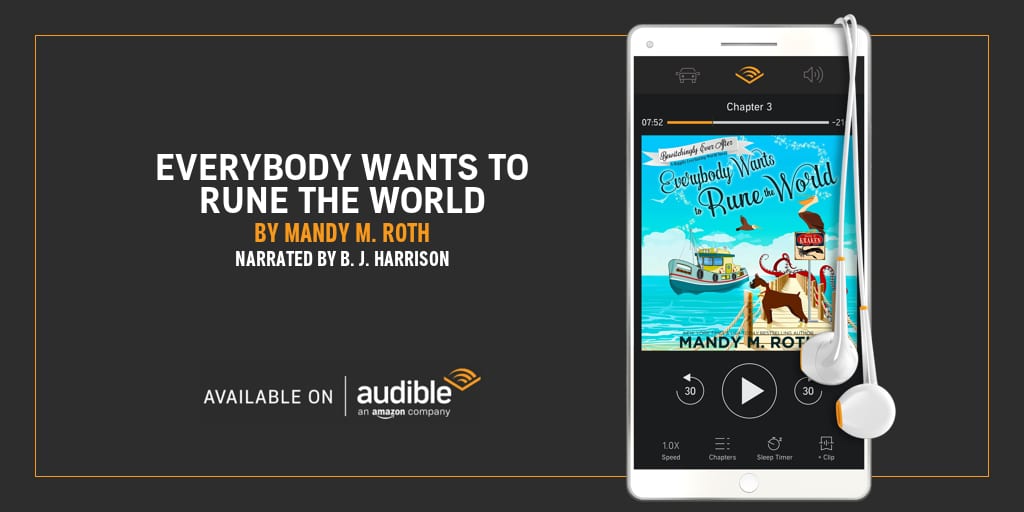 Get my audiobook on Audible CLICK HERE
About the Book:
Sigmund Bails ran from his past straight to a supernatural Louisiana town after coming into his shifting abilities later than most, to dire consequences. With help from the colorful locals, the were-kraken has been working hard to gain some semblance of control. Unfortunately, the dead bodies turning up around tiny Hedgewitch Cove seem to point to the fact his kraken side is running wild again. It's bad enough he has to hide from a part of himself; since moving down south, he's also been avoiding the one person every shifter hopes to find—his true mate.
Despite being part witch, part siren and part hunter, Virginia Peugeot has shied away from her supernatural side ever since a frightening childhood incident. Which gives her plenty in common with Sigmund. Their sizzling attraction is just icing on the cake…or would be, if the man didn't make an Olympic sport out of sprinting in the opposite direction every time he sees Virginia coming. There's only so long a woman can wait, especially when she's caught the interest of another eligible alpha male in town.
If Sigmund won't make the first move, maybe his kraken will. If an old enemy doesn't claim his mate first…