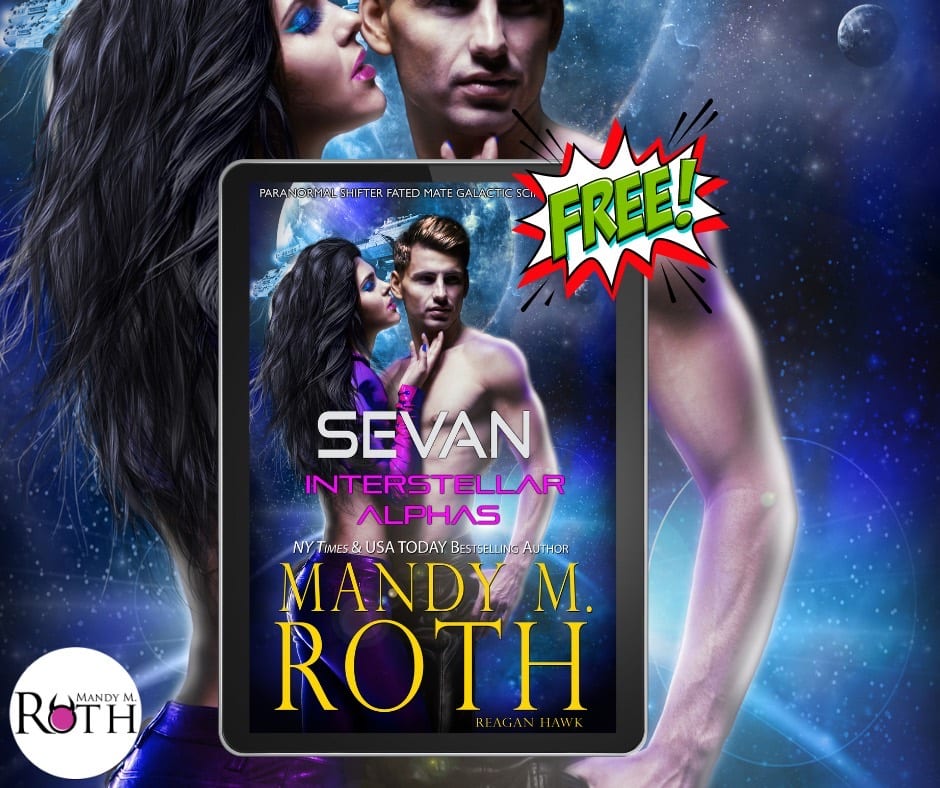 Sevan by NY Times bestselling author Mandy M. Roth
Interstellar Alphas #1
Available for FREE on:
Google Play
Kobo
Apple Books
Nook
Amazon US 
Destiny lies along an uncharted course…
Commission Captain and special operative Sevan Vasil has enough problems without the strange dreams that seem to be his mind's version of a cruel joke. No woman could be that perfect…except perhaps his fated mate. No human or alien alive would dare answer a lion-shifter's call. Not with the state of unrest and anti-supernatural movement in the universe. When the raven-haired beauty who invaded his dreams appears on his communication screen, he knows everything is changing, and maybe destiny is on his side. And just maybe, she is his mate. He just needs to find a way to keep her safe on her own planet before he can keep her for eternity.
#sciencefiction #romancebooks
Promo price not available at all vendors or all countries. Price subject to change without warning.