Does your WordPress dashboard look something like this? Is it displaying page and post titles vertically?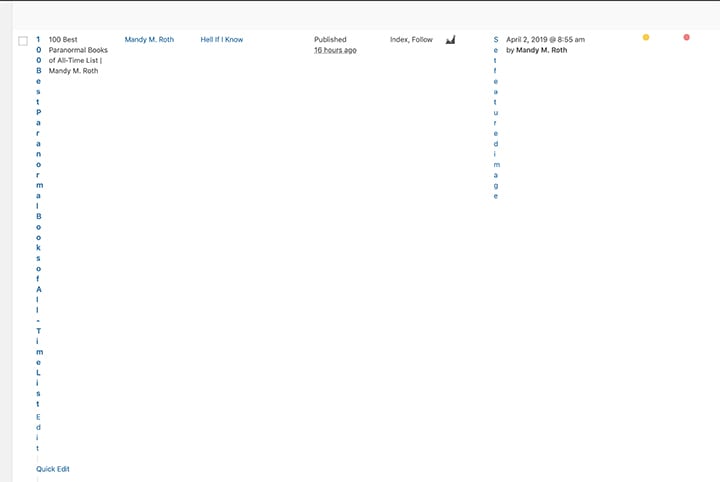 Open your dashboard to All Posts or All Pages (whatever you're having issues with) in WP and look up at the top right corner. See the HELP button/tab? Next to it is a button/tab for SCREEN OPTIONS. Click it and then deselect some of the checked boxes (things you don't need to see). You'll reach a sweet spot that leaves your titles heading back to horizontal.

That's it. Pretty simple.