by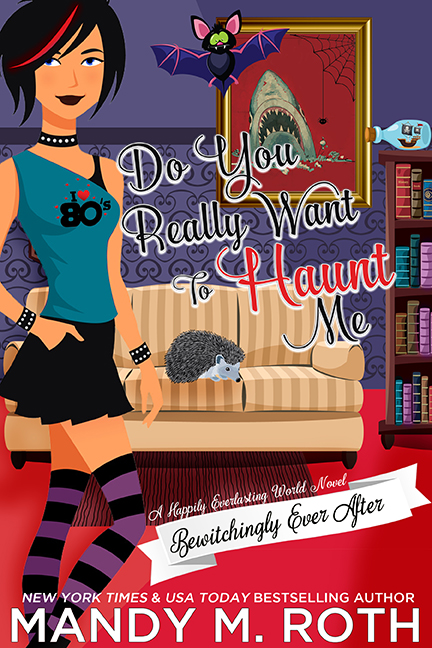 Do You Really Want to Haunt Me
Bewitchingly Ever After Series, #3
Welcome to Hedgewitch Cove, Louisiana, where there's no such thing as normal.
Shark-shifter and natural-born hunter, New York (York) Peugeot, has been living under a curse placed upon him by his well-meaning grandmother. She only wanted to help her grandchildren find their mates, not drop a spell of chaos upon their heads. The only way to break the curse is to find his true mate, but York has no desire to seek out some mythical woman. He's already infatuated with a woman he can't even see and who has a pesky little issue of being living-challenged.
As a ghost, Morgan can't possibly be his mate, or can she? He can't recall a time in his life when he wasn't drawn to her in some form or fashion and when he realizes he's not the only one, he finds himself in a race to save her soul and their future.
ASIN: B07ZYC2FHH
| | | |
| --- | --- | --- |
| Audio: Amazon | Audio: Audible | Audio: Apple |
| Audio: Google Play | Audio: Nook | Audio: Kobo |
| Audio: Chirp | Audio: Author Direct | Audio: Audiobooks.com |
| Audio: Hoopla | Paperback | Hardcover |