by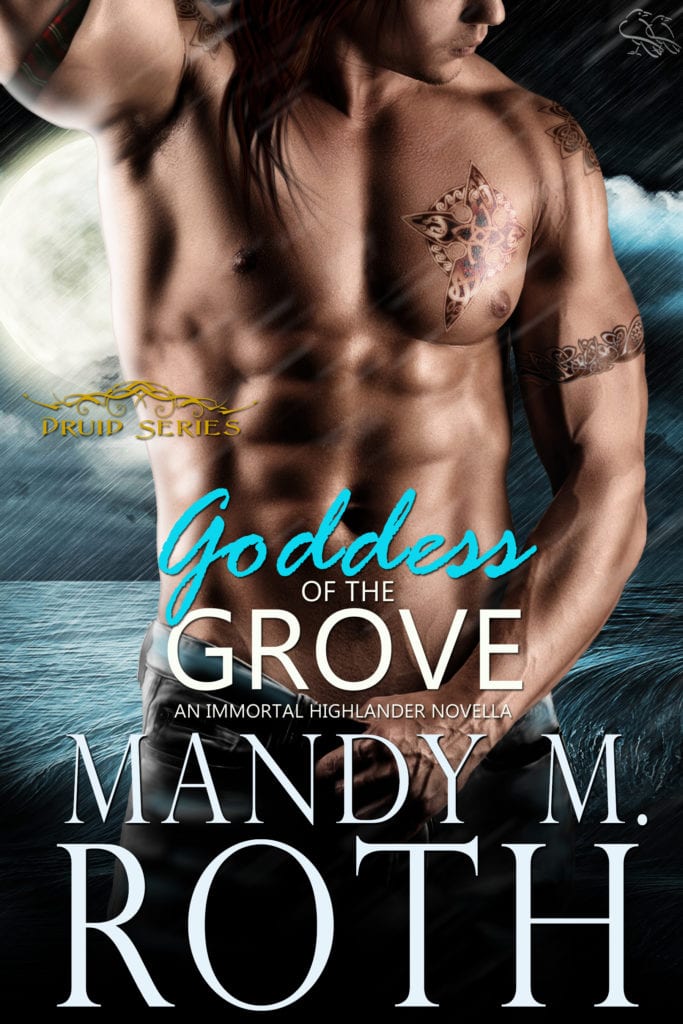 Part of the
Druid
series:
Goddess of the Grove
Druid Series, #2
Sacred, worshiped…hunted.
All Korey O'Caha wants in his immortal life is to keep evil at bay, protect the witches he was destined to teach and to bed as many women as possible. He doesn't want love but he didn't plan on Gigi. Her very presence calls all he vowed sacred in life into question. She quickly becomes his reason for existing but can she ever fully accept him and who he is–a seven hundred year old immortal druid sorcerer? Will the secrets she's hiding be his undoing?
Gigi, the daughter of a great god, could not stand idly by and allow innocent druid children to be slaughtered. She intervened, placing them under her protection. In the end she was imprisoned in a place where time moved differently than here on earth. That was almost seven hundred years ago. Once freed, she ran as far from the old country as she could. Never did she expect to find ties to the land, let alone a man who stirs her blood the way Korey does.
As shadows from the past resurface, bringing news of an uprising, truth and passion ignite, leaving Gigi at the mercy of Korey.
ASIN: B00MMW933E