by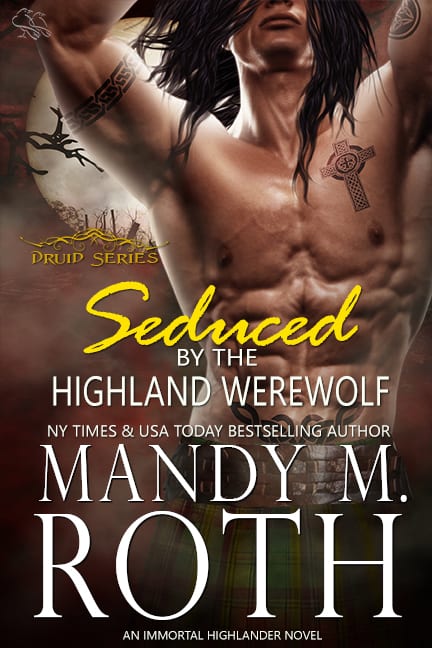 Part of the
Druid
series:
Seduced by the Highland Werewolf
Seduced by the Highland Werewolf
Druid Series, #5
Alpha-male, wolf-shifting druid sorcerer Duncan O'Caha has one regret in his immortally long life—letting a demon escape his clutches years ago. Memories of that night have haunted him for decades.
When the nightmares of old surface once more, he wastes no time returning to the scene of the crime. Deep down, he knows the demon is back with a vengeance. This time he plans to kill it—that is, if he can keep his head in the game and off the captivating young woman he finds in the small town that is full of dark secrets.
Catrina calls to him on a base level, leaving him at war with the beast he carries within. He'll have to keep his focus if he has a chance in hell of ending the demon's reign of terror once and for all.
ASIN: B07PXLB9CX