Spotlight: It's A Wonderful Midlife Crisis: A Paranormal Women's Fiction Novel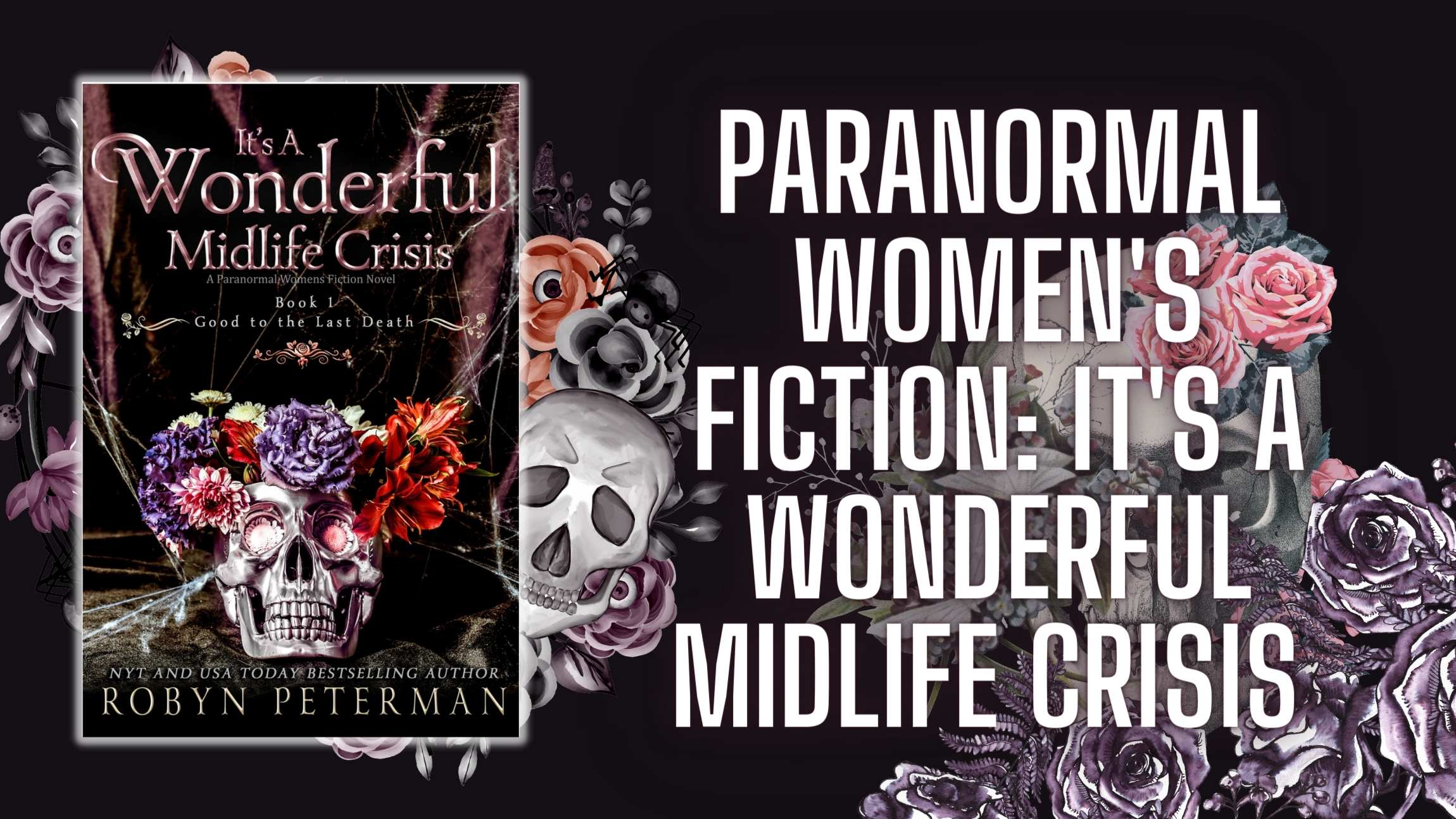 It's A Wonderful Midlife Crisis (Good To The Last Death #1) by Robyn Peterman
I'm spotlighting the Fab13's Robyn Peterman today! Whoohoo! I adore Robyn. She leaves me in stitches all the time, and we should probably get this out of the way, I've nearly peed myself more than once laughing while I talk to her. It's safe to say her books nearly do me in and really test the limit of my bladder because they are always filled to the brim with funny!
About the Book:
Whoever said life begins at forty must have been heavily medicated, drunk, or delusional.

Thirty-nine was a fantastic year. I was married to the man I loved. I had a body that worked without creaking. My grandma, who raised me, was still healthy, and life was pretty damned good.

But as they say, all good things come to an end. I'd honestly love to know who 'they' are and rip them a new one.

One year later, I'm a widow. My joints are starting to ache. Gram is in the nursing home, and dead people think my home is some kind of supernatural bed and breakfast. Gluing body parts onto semi-transparent people has become a side job—deceased people I'm not even sure are actually there. I think they need my help, but since I don't speak dead, we're having a few issues.

To add to the heap of trouble, there's a new dangerously smokin' hot lawyer at the firm who won't stop giving me the eye. My BFF is
thrilled with her new frozen face, thanks to her plastic surgeon, her alimony check, and the miracle of Botox. And then there's the little conundrum that I'm becoming way too attached to my ghostly squatters… Like Cher, I'd like to turn back time. Now.

No can do.

Whatever. I have wine, good friends, and an industrial-sized box of superglue. What could possibly go wrong?

Everything, apparently.

All in all, it's shaping up to be a wonderful midlife crisis…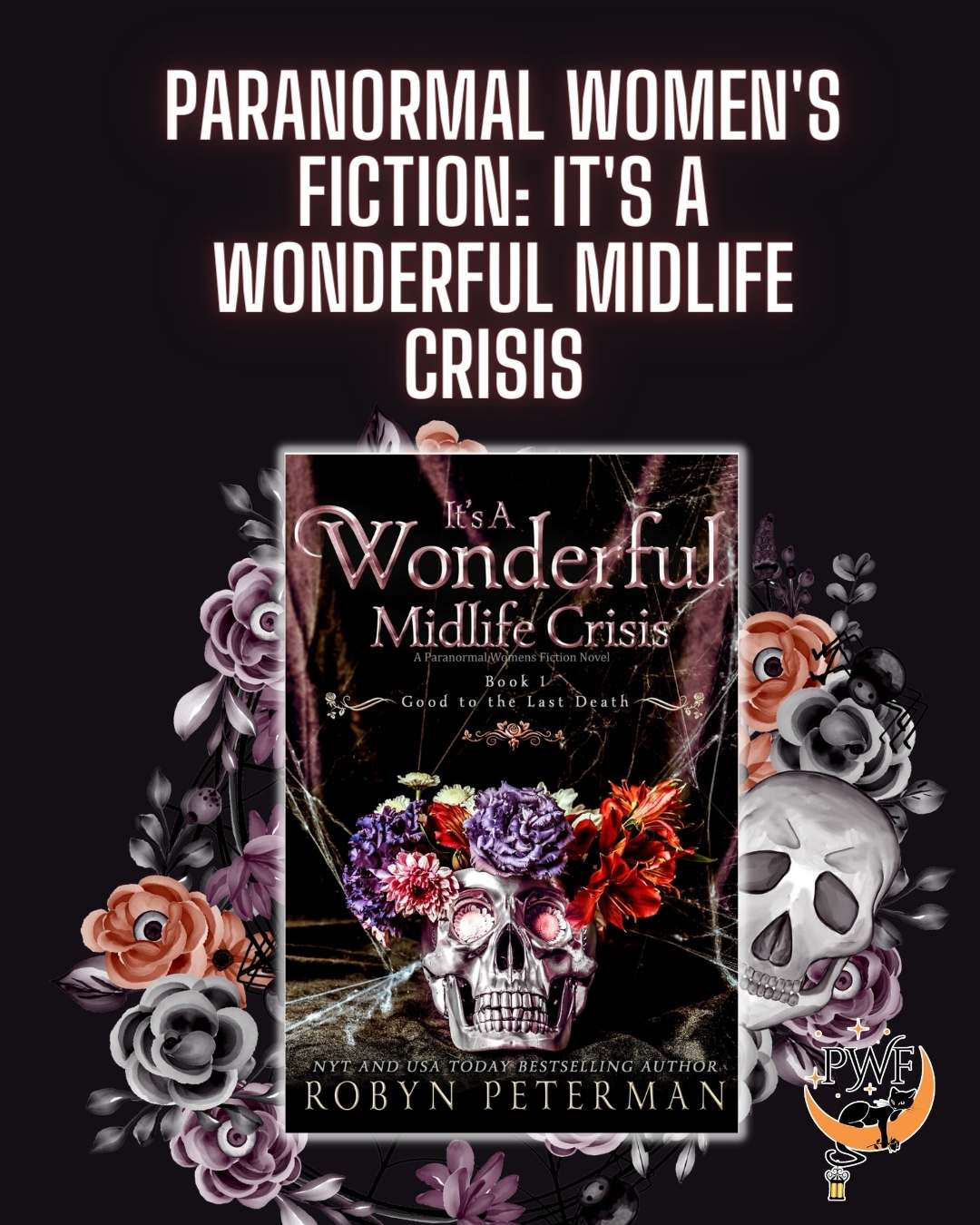 ---
My Thoughts:
Where midlife meets the afterlife
It's A Wonderful Midlife Crisis: A Paranormal Women's Fiction Novel – Good To The Last Death Book One, by Robyn Peterman story follows the protagonist, Daisy, as she navigates life as a widow.
It's A Wonderful Midlife Crisis fearlessly tackles deep topics such as loneliness, mortality, and grief. Despite its jovial tone, this book ultimately reminds us that redemption or second chances are never out of reach – no matter what we face in life. Packed with powerful female characters guiding the story arc, this is an ideal read for anyone who seeks inspiration on resilience and optimism.
It's A Wonderful Midlife Crisis: A Paranormal Women's Fiction Novel – Good To The Last Death Book One is truly a delightfully entertaining (be careful, or you might wet yourself) book that will captivate readers with its humor and charm while proving that joy can be found in even the darkest moments of life.
---
Buy Your Copy Today:
It's A Wonderful Midlife Crisis: A Paranormal Women's Fiction Novel: Good To The Last Death Book One
Whose Midlife Crisis Is It Anyway?: A Paranormal Women's Fiction Novel: Good To The Last Death Book Two
A Most Excellent Midlife Crisis: A Paranormal Women's Fiction Novel : Good To The Last Death Book Three
My Midlife Crisis, My Rules: A Paranormal Women's Fiction Novel: Good To The Last Death Book Four
You Light Up My Midlife Crisis: A Paranormal Women's Fiction Novel: Good to the Last Death Book Five
It's A Matter of Midlife and Death: A Paranormal Women's Fiction Novel: Good To The Last Death Book Six
The Facts of Midlife: A Paranormal Women's Fiction Novel: Good To The Last Death Book Seven
It's A Hard-Knock Midlife: A Paranormal Women's Fiction Novel: Good To The Last Death Book Eight
Run For Your Midlife: A Paranormal Women's Fiction Novel: Good To The Last Death Book Nine