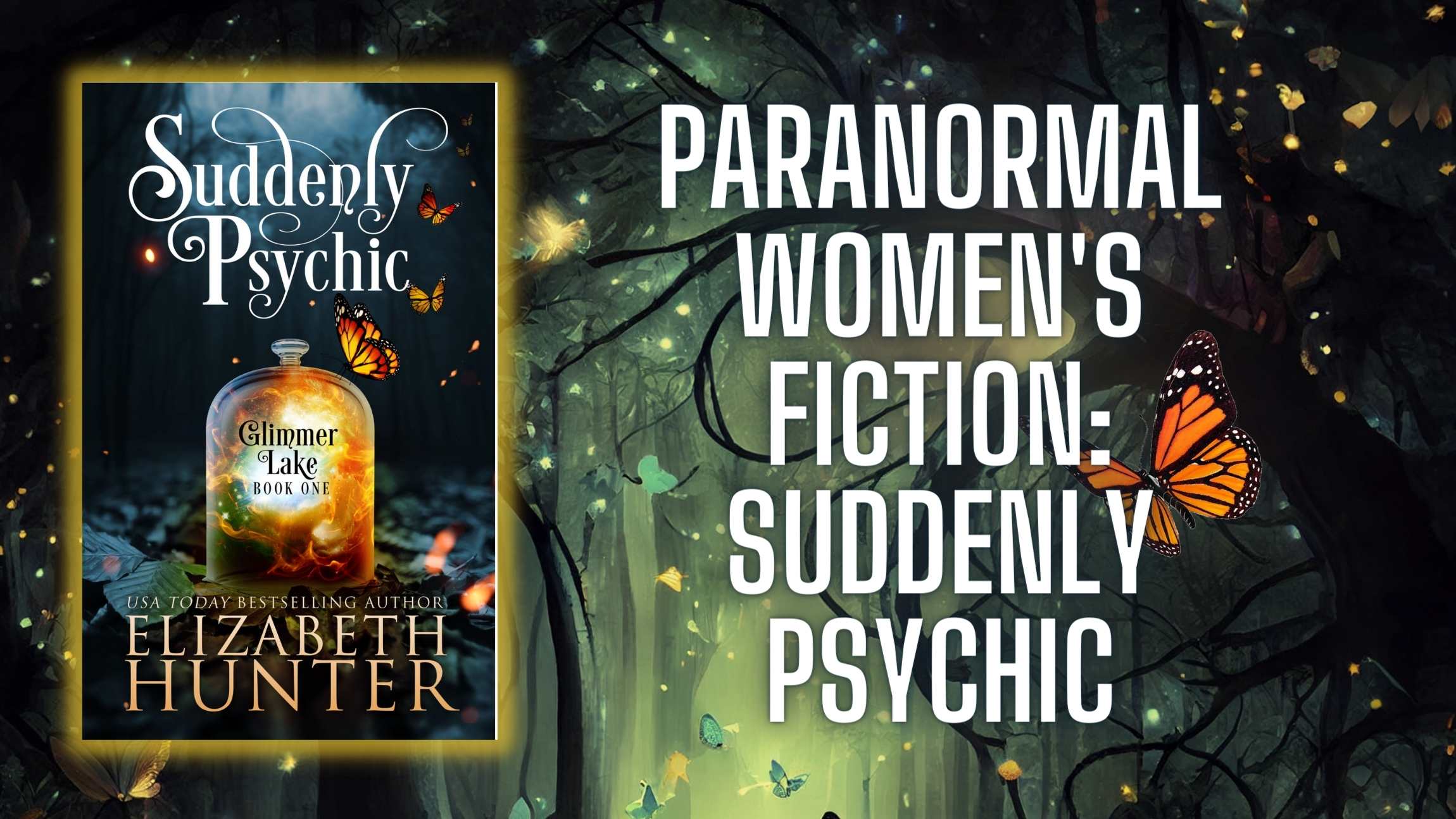 Spotlight: Suddenly Psychic A Paranormal Women's Fiction Novel
As I'm sure you've noticed, I've been taking a moment to shine the spotlight on my fellow Fab13 members. They're such an amazing group of women. Next up is Elizabeth Hunter. My first introduction to Elizabeth was her 2013 novel, The Scribe. Let me be the first to say…wow! Loved it! Now, jumping into her paranormal women's fiction work, I'll be kicking things off with Suddenly Psychic (spoiler alert–loved it too).
My Thoughts:
Elizabeth Hunter's story is well-written, with well-developed characters. The attention to detail and relatable issues in Robin's personal life were amazing! Another huge plus for me was the female friendships. They added a dimension and reality to the novel.

Mandy M. Roth
Suddenly Psychic: A Paranormal Women's Fiction Novel by Elizabeth Hunter
A Paranormal Women's Fiction with a bit of class and a lot of sass, for anyone who feels like age is just a number!

Every woman goes through changes in their forties. Just not… these changes.

Robin Brannon was a normal wife, mom, and antique-shop owner until a brush with death turned her day-to-day life upside down. Now she and her two best friends are seeing things that belong in a fantasy novel. Ghosts. Visions. Omens of doom. Nothing that belongs in the peaceful mountain town they call home.

Added to that, Robin's marriage is on the rocks, her grandmother's health is failing, her mother is driving away the customers at her shop, her teenage daughter refuses to get her driver's license, and her left knee aches every darn morning.

Robin doesn't have the time, energy, or knees to unearth the secrets buried at the bottom of Glimmer Lake, but fate doesn't seem to care. Some secrets are just dying to be exposed.

Suddenly Psychic is stand-alone paranormal women's fiction and the first book in the Glimmer Lake series by USA Today best seller, Elizabeth Hunter, author of the Elemental Mysteries.
---
Buy It Now!
Suddenly Psychic: A Paranormal Women's Fiction Novel (Glimmer Lake Book 1)
Semi-Psychic Life: A Paranormal Women's Fiction Novel (Glimmer Lake Book 2)
Psychic Dreams: A Paranormal Women's Fiction Novel (Glimmer Lake Book 3)