Spotlighting Mandy M. Roth Audiobooks on Spotify

Spotify has audiobooks? Say what? Yes! Yes, they do! I'm crazy excited about this new feature and hope you are too! In order to help pump up the volume on it, I'm hosting a massive audiobook code giveaway!
If you're like me, you listen to a lot of music. Spotify has always been great for that. Then, they opened up and began offering podcasts too. I love, love, love podcasts. And now they've ventured into audiobooks. I'm super excited to be among some of the first audiobooks to appear on their platform.
Elevate your listening experience with Spotify's audiobooks.
Want to win a FREE audiobook code for one of my Spotify titles?
Spotify was generous enough to give me 4,500 free audiobook codes to gift my readers. To take advantage of this, I've teamed up with a fellow author to host a Spotify Audiobook Code Giveaway!
Keep in mind, I only have 4,500 codes to give out, and there are many, many, many more readers signed up to receive updates from me, so these are going to be first come, first serve.
---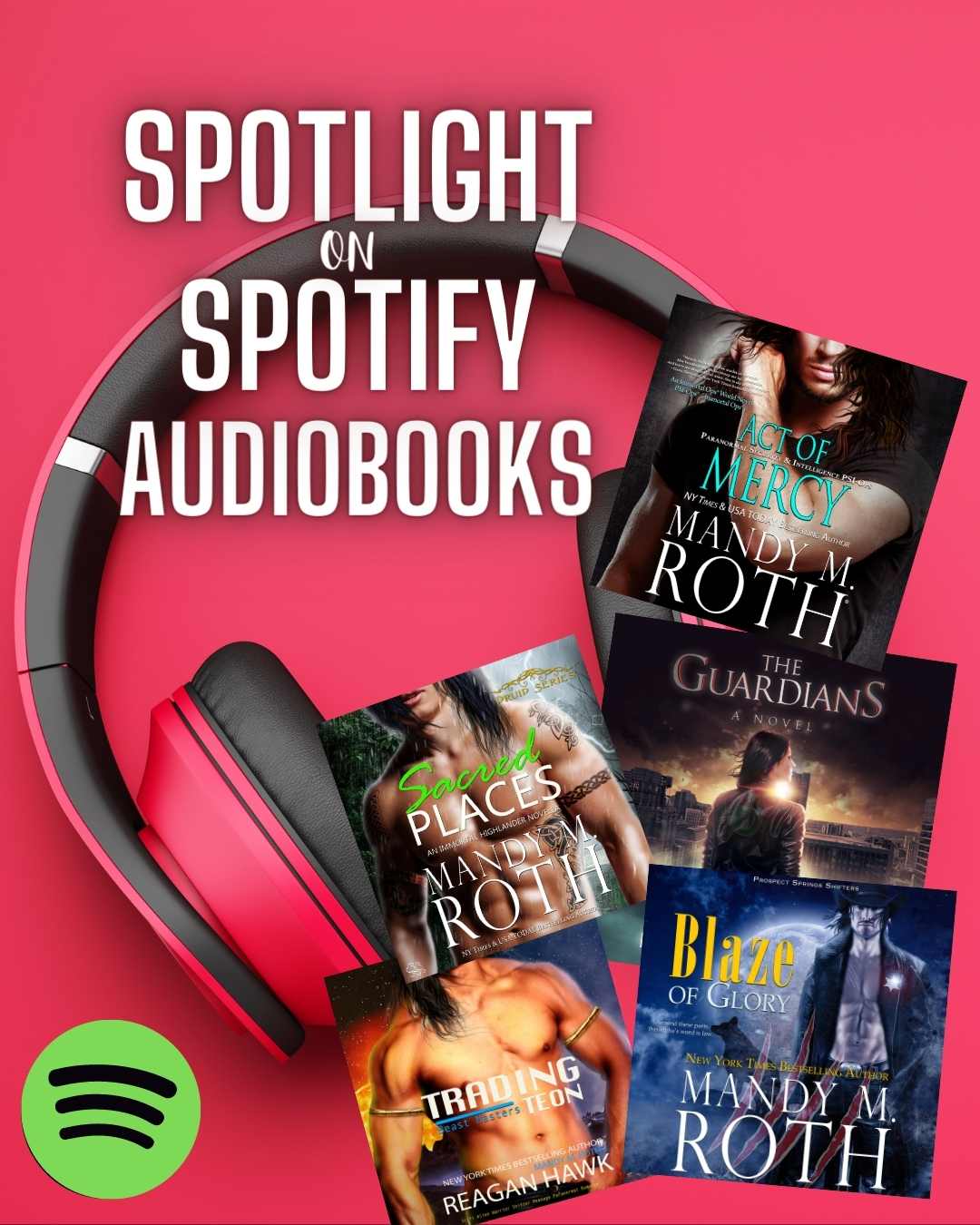 Discover the power of audiobooks with our Spotlight on Spotify Audiobooks
---
---
Win an audiobook code but aren't sure how to redeem it? Visit here.
---
Check out my best friend's list of Spotify audiobooks!