Sweater Weather and Supernatural Lovers: September's Paranormal Romance Releases
Ah, September! The month when pumpkin spice lattes make their grand return, leaves start to flirt with the idea of changing colors, and the air gets that crisp edge, whispering secrets of the spooky season to come. But let's not forget the most magical part of September—no, not the return of your favorite fall TV shows—it's the parade of paranormal romance releases that are about to bewitch your reading list!
The Magic of September:
September is like the pre-party to Halloween, the opening act for the grand spectacle of ghosts, goblins, and ghouls. It's when the veil between the worlds starts to thin, and not just in the supernatural sense. As the days grow shorter, the nights become the perfect backdrop for diving into tales of vampire lovers, werewolf warriors, and witchy enchantments. It's as if the universe itself is saying, "Here, you'll need these stories to keep you warm and entertained as we slide into the darker half of the year."
Why Paranormal Romance?
Let's be honest, there's something inherently romantic about the fall. Maybe it's the way the world seems to huddle closer together as the temperature drops, or perhaps it's the thrill of the unknown that comes with the approaching Halloween season. Whatever it is, paranormal romance fits into this atmosphere like a vampire fits into a coffin—perfectly.
Upcoming Releases:
[amazon table="9542″]
[amazon table="9547″]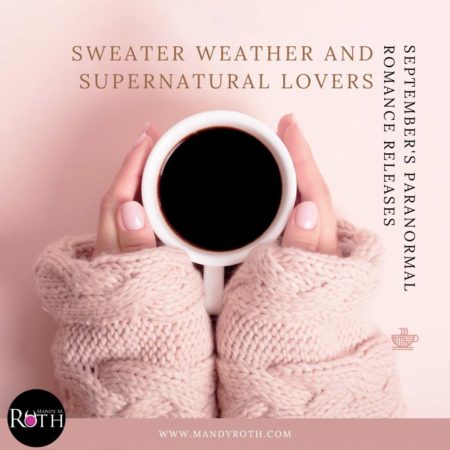 So, as you sip on your pumpkin spice latte, wrapped in your coziest blanket, remember that September is offering you more than just the promise of autumnal bliss. It's offering you a passport to worlds filled with passion, danger, and love that transcends the boundaries of the mortal realm.
Don't let this magical month pass you by without diving into these upcoming paranormal romance releases. After all, September is when the supernatural world begins to stir, waking up from its summer slumber, and trust us—you'll want to be wide awake for these spellbinding tales.
May your September be filled with swoons, full moons, and books that transport you to worlds as magical as the season itself! 🍂🌕💖