by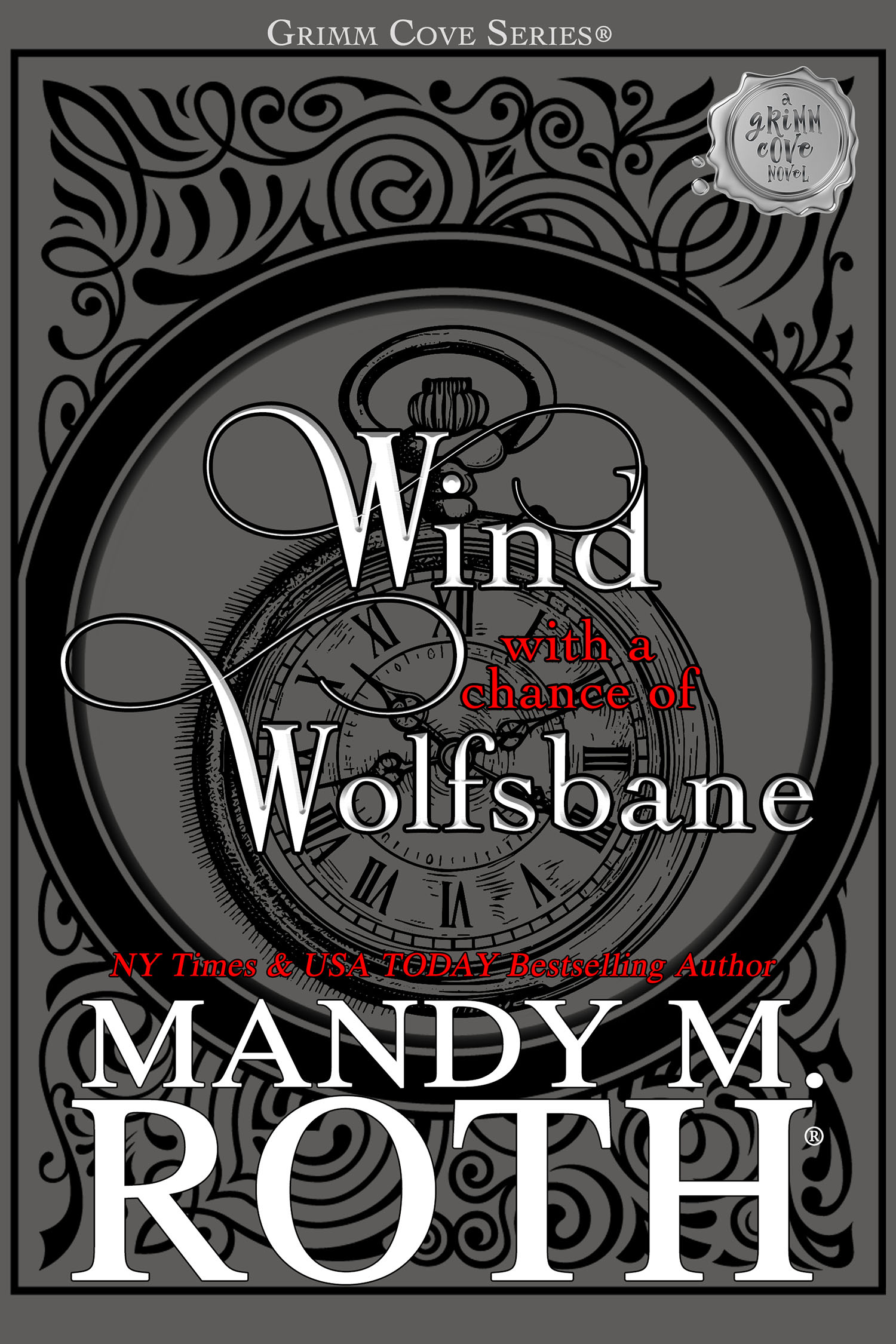 Wind with a Chance of Wolfsbane
Grimm Cove® Series, #6
A business trip to Romania forever changed Jonathan Harker's life, forcing him to share his body with an animal. The immortal wolf-shifter has done his best to come to terms with that ill-fated night long ago. He's spent every day since then fighting against evil and trying to protect innocents, giving up on having the life he'd once dreamed of. But Fate has something more in store for Jonathan. It simply requires him to open his mind and his heart to love, defeat an old enemy, and convince the woman he desires that she's his fated mate and that they're destined to be together. What could possibly go wrong?
| | | |
| --- | --- | --- |
| Audio: Amazon | Audio: Audible | Audio: Apple |
| Audio: Google Play | Audio: Nook | Audio: Kobo |
| Audio: Chirp | Audio: Author Direct | Audio: Audiobooks.com |
| Audio: Hoopla | Paperback | Hardcover |
Book Info:
| | | |
| --- | --- | --- |
| Print Pages | Hours to Read | Total Words |
| 546 | 8-9 Hours | 95K |
For CW see below.
If you love Frankenstein, Dracula, Gilmore Girls, and Supernatural, you're going to love the Grimm Cove series!
Excerpt:
CW: contains a steamy scene with partially shifted werewolves (no extreme details during that scene but noting it here), the hero has SA in his past (not by the heroine) it is NOT gone into in-depth but it is hinted at, gore, violence, and adult themes.