Spotlight: Witching For Grace: A Paranormal Women's Fiction Novel by Deanna Chase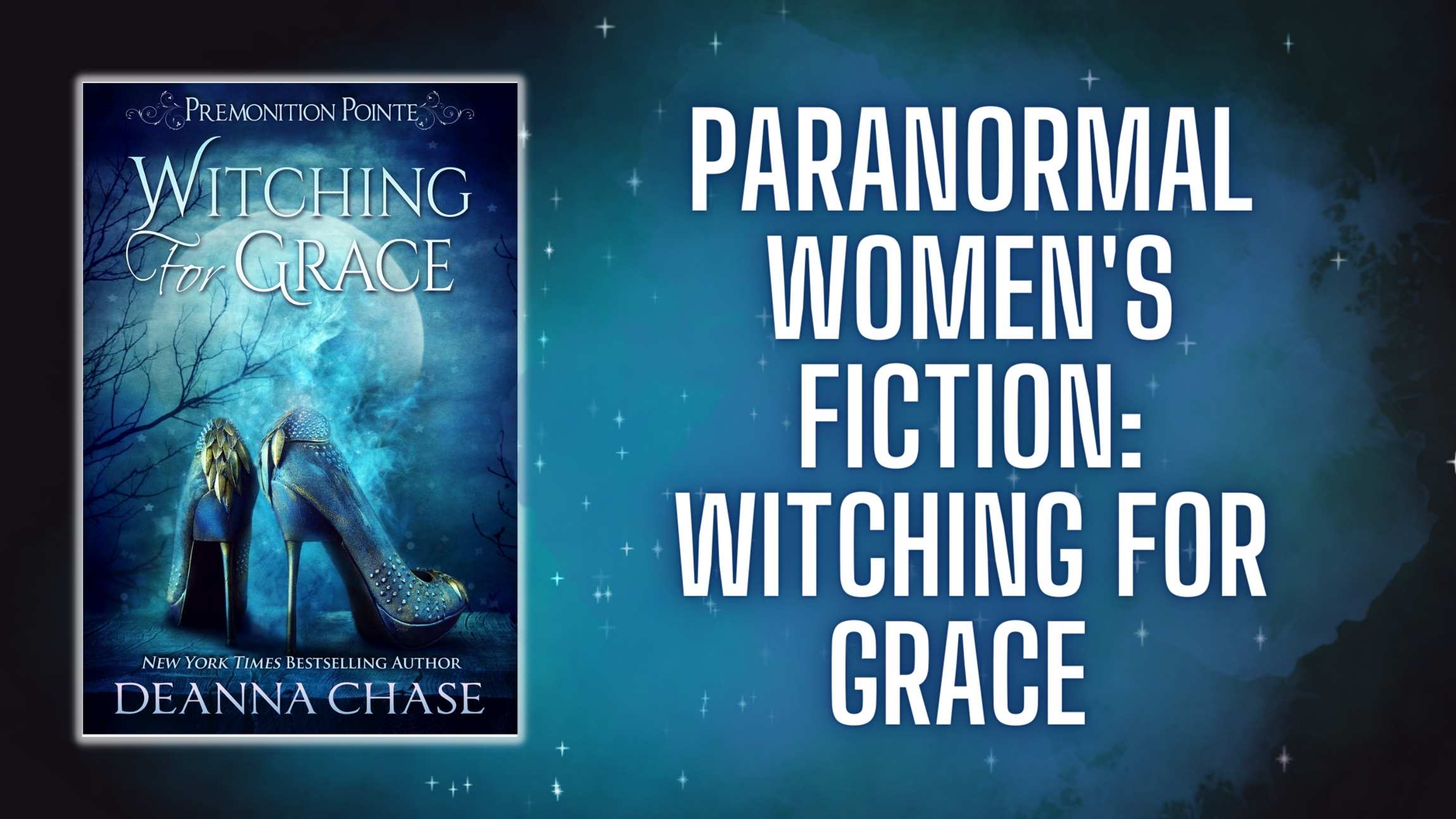 If you're a fan of paranormal women's fiction, then you won't want to miss the latest novel from Fab13 founding member Deanna Chase. "Witching for Grace" is a novel that is full of class and sass and is perfect for anyone who feels like age is just a number.
About the Book:
A Paranormal Women's Fiction with a bit of class, and a lot of sass, for anyone who feels like age is just a number!

Welcome to Premonition Pointe, where witches take care of their own.

Grace Valentine had the perfect marriage and a great career managing her husband's real estate office. Or so she thought until three months ago when she was served with divorce papers. Thanks to her philandering ex, not only is she out of a husband, she's out of a job, too.

At the age of forty-five with the help of her coven, Grace is ready to pick up the pieces and move on. But her only job prospect is at the rival real estate office, and it's only for a trial run. She'll need to prove that she can sell the haunted properties of Premonition Pointe before she's hired permanently.

But who has time to deal with haunted houses when she's testing out every anti-perspirant on the market to combat her escalating hot flashes, trying not to succumb to the advances of the hot thirty-four-year-old in her office, and ignoring the urges to hex her ex with erectile disfunction? Okay, maybe she doesn't ignore the urges. She might be a witch, but she's only human. Can Grace prove to herself and her new boss she has the magical touch to sell the impossible and find the courage get her groove back… even if her new love interest is a decade younger?
My Thoughts:
Age is just a number, and Grace is 'witchin' it up.
"Witching for Grace" is the first book in the Premonition Pointe series, so be sure to pick up a copy and see what all the fuss is about. With its relatable protagonist, the fantastic and often hilarious friendship she and the other women in the book share, the hexes going haywire, a fun and exciting plot, and a touch of romance, this book is sure to be a hit with fans of the genre.

Mandy M. Roth
Buy Your Copy Today:
Witching For Grace: A Paranormal Women's Fiction Novel (Premonition Pointe Book 1) 
[amazon box="B084VV61YB"]
Witching For Hope: A Paranormal Women's Fiction Novel (Premonition Pointe Book 2)
[amazon box="B084VCL9CS"]
Witching For Joy: A Paranormal Women's Fiction Novel (Premonition Pointe Book 3) 
[amazon box="B084VCMBC2″]
Witching For Clarity: A Paranormal Women's Fiction Novel (Premonition Pointe Book 4)
[amazon box="B08JKYRB5B"]
Witching For Moxie: A Paranormal Women's Fiction Novel (Premonition Pointe Book 5) 
[amazon box="B08P8CS8J6″]
Witching For Kismet (Premonition Pointe Book 6) 
[amazon box="B08P91RHN6″]