by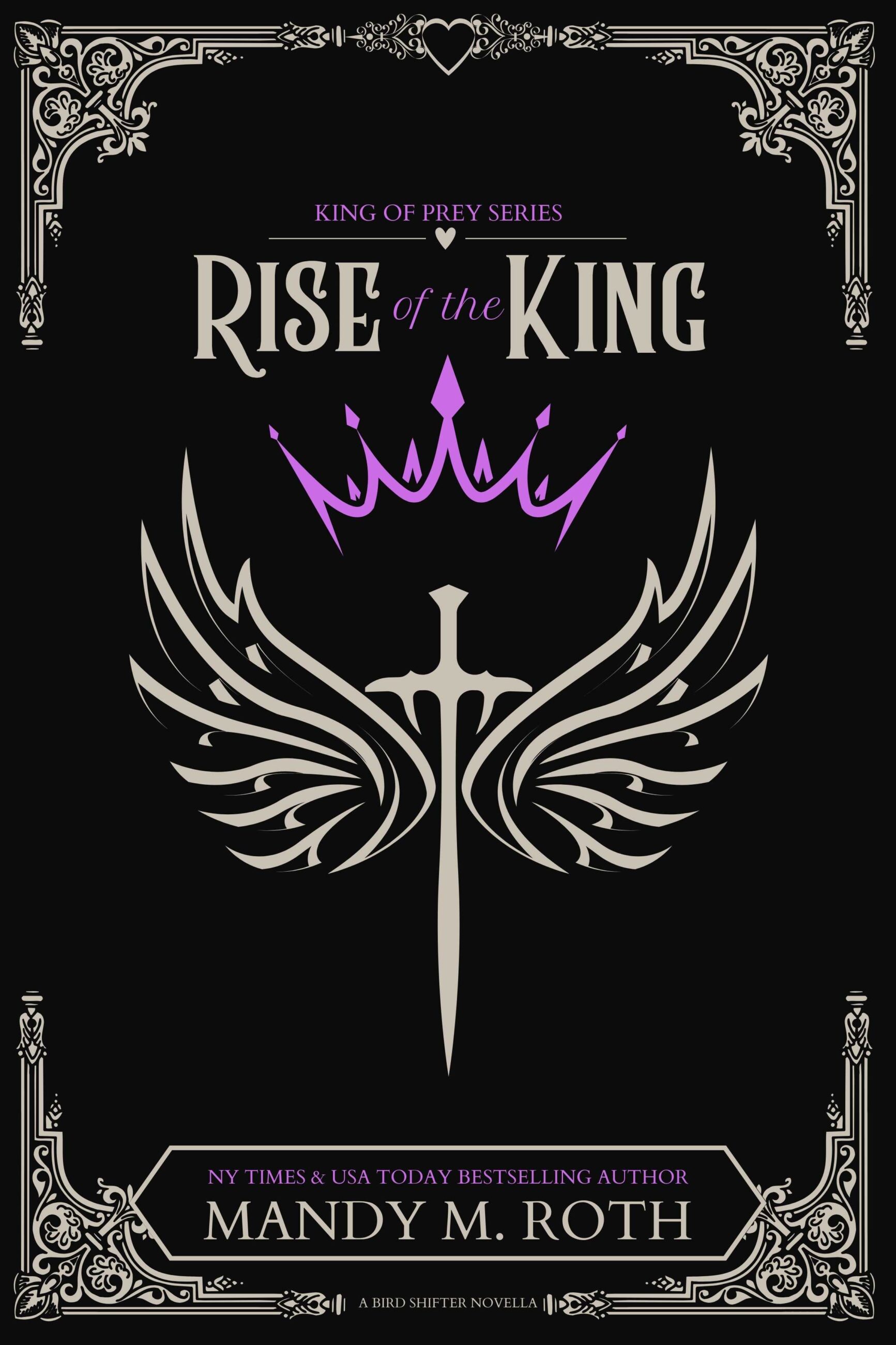 Rise of the King
King of Prey Series, #4
A king with a tarnished crown. A woman with dreams of love. Their paths cross, and a legendary romance begins.
Warrior, bastard, outcast, traitor to his kind, these are all labels Lazar has worn for the past several years, since he took a stand against the actions of a mad king. He's defended the Kingdom of the Hawks even though the blood of the Falcons runs through his veins. He's bedded their women, drank their mead and protected their king. None of that makes him one of them. An empty pit has been in his stomach for years, believing his true mate perished long ago. When he learns she's alive, he has to not only win her over, but also make her understand men who can shift into birds aren't the things of nightmares. They're real, and he's one of them.
Sabrina lives a relatively sheltered life. Her overprotective uncle means well but can sometimes go too far. When he shows up with a sexy hunk she's dreamed about, it's all Sabrina can do to control her emotions. As old lies are uncovered, she has to decide if she should open her heart to a man who has made using women an art form and who also happens to have wings. Plus, he's more than just any old shifter male. He's the rightful king of the Falco, and it's time he rose to his position and accepted his destiny, even if that destiny includes her.
ASIN: B00AGABHRO
| | | |
| --- | --- | --- |
| Audio: Amazon | Audio: Audible | Audio: Apple |
| Audio: Google Play | Audio: Nook | Audio: Kobo |
| Audio: Chirp | Audio: Author Direct | Audio: Audiobooks.com |
| Audio: Hoopla | Paperback | Hardcover |
Reviews:
Amazon Review

on

Amazon.com

wrote:
★★★★★ 5 Stars--"This book is steamy and action packed. I cannot wait to see where Mandy takes us in this series."
Amazon Review

on

Amazon.com

wrote:
★★★★★ 5 Stars--"Another great installment in this fabulous series. I just can't get enough. For lovers of shifter romances this book is a must read. Well done Mandy M Roth, I can't wait for the next book in the series."
Amazon Review

on

Amazon.com

wrote:
★★★★★ 5 Stars--"This book right here is a must read. The drama in this book is to die for. And the characters are very well thought out and developed. Their chemistry is amazing. 5 stars all over."