by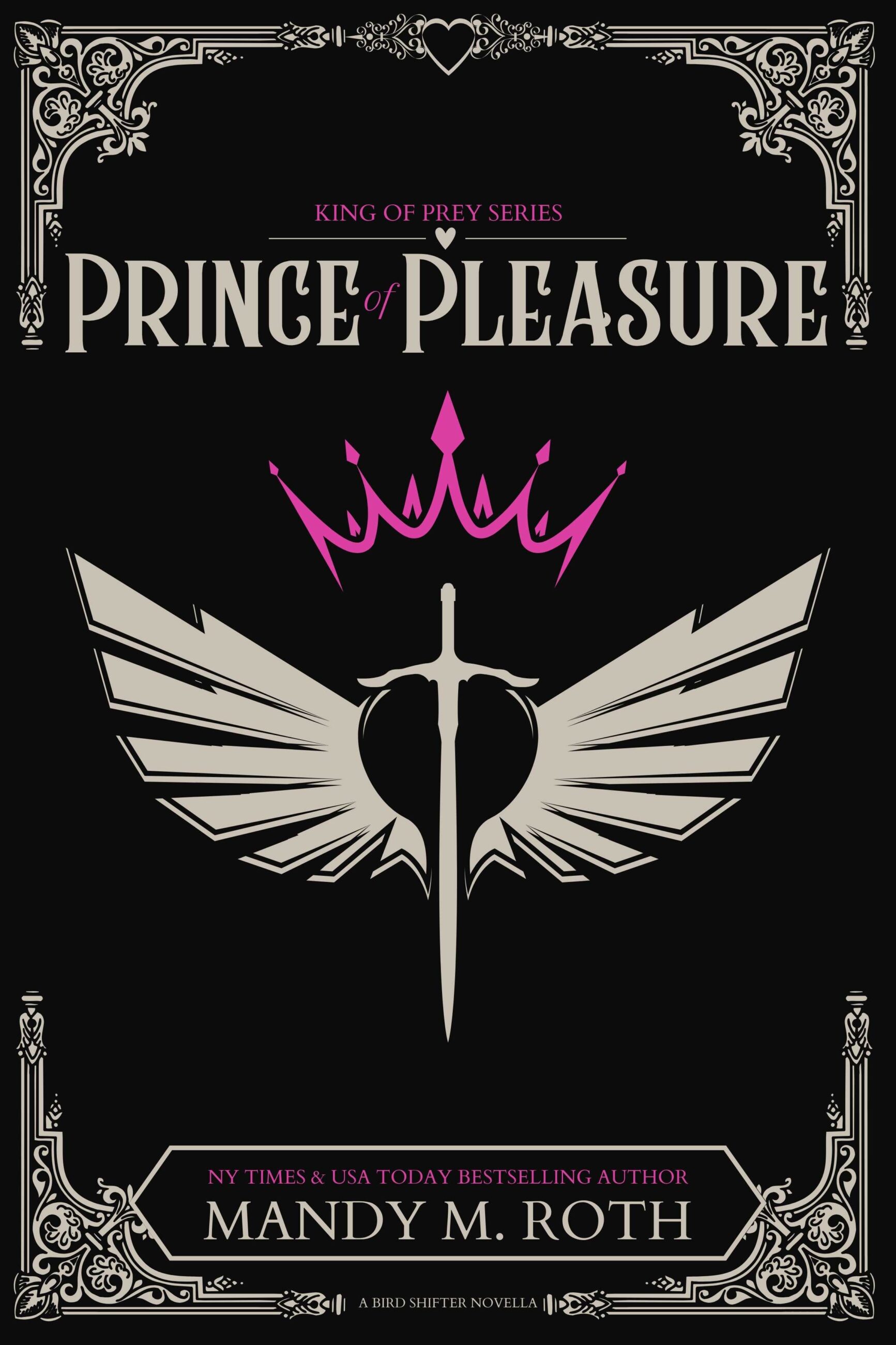 Prince of Pleasure
King of Prey Series, #5
When love falls from the sky, will Rossi catch it or let it fly by?
Youngest born in a family of royal hawk shifters, Rossi is used to dodging responsibility and doing what he wishes. His needs are simple—he likes fighting, and bedding beautiful women. He isn't looking for a mate, so when his meddlesome sister-in-law decides to divine his future, he's stunned to find out he's about to meet her—the one. His mate. And she's human.
As one who does his best to limit his time in the human realm, Rossi believes there is no chance he'll cross paths with the woman destiny has in store for him. After all, it's not as if humans fall from the sky in the realm of bird shifters.
Or do they?
ASIN: B00MR4E68O
| | | |
| --- | --- | --- |
| Audio: Amazon | Audio: Audible | Audio: Apple |
| Audio: Google Play | Audio: Nook | Audio: Kobo |
| Audio: Chirp | Audio: Author Direct | Audio: Audiobooks.com |
| Audio: Hoopla | Paperback | Hardcover |
Reviews:
Amazon Review

on

Amazon.com

wrote:
★★★★★ 5 Stars--"Mandy M. Roth has done it again. I completely loved this story from beginning to end. I have read others in this series, but I think this might be the best."
Amazon Review

on

Amazon.com

wrote:
★★★★★ 5 Stars--"This book had romance, humor and suspense all in its compact size. I am loving every member of the royal hawks family. They truly keep the reader entertained with well developed storylines and big personalities."
Amazon Review

on

Amazon.com

wrote:
★★★★★ 5 Stars--"The chemistry between Rossi and Lucy is explosive and their forever is destined, because he is her 'Prince Charming' from her childhood. Mandy Roth makes her characters come alive."