by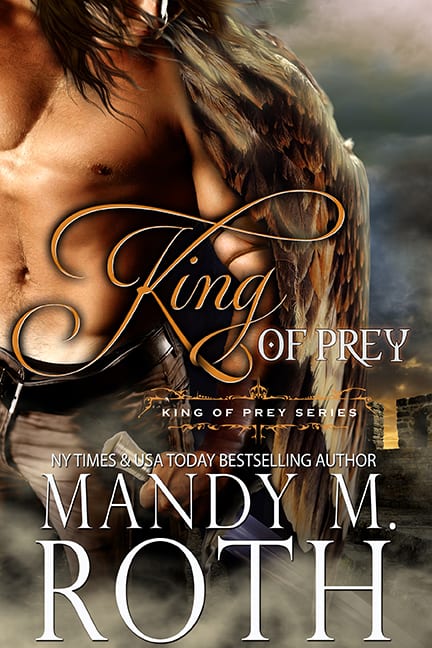 King of Prey
King of Prey Series, #1
In a place where realms combine and portals open passages to the unknown, a prophecy speaks of fertility being restored to his people through the taking of King Kabril's mate.
The prophecy neglects to mention she lacks something vital to his kind—wings. Kabril, King of the Buteos Regalis has no interest in taking a human mate. His kind believes humans are dirty, vile creatures who rely on machines to lift them into the air. The last place he wants to go in search of his mate is Earth, but he's left no choice.
Never did he expect to find love on a planet with one moon, people who lack wings and a stubborn vixen who makes his heart soar. When he does, he fears the truth about who and what he truly is will steal it away. Little does he know his enemies fully intend on doing the taking.
ASIN: B00JZWDC9K
Reviews:
Amazon Review

on

Amazon.com

wrote:
★★★★★ 5 Stars--"I laughed soooooo many times while reading this book. Ms Roth has outdone herself with this."
Amazon Review

on

Amazon.com

wrote:
★★★★★ 5 Stars--"I really enjoyed entering the world of giant hawk shifters and I look forward to reading more of the series. Mandy M. Roth did a wonderful job of creating this new world and these wonderful shifters. I highly recommend this book and this series to all, I know you will love them as much as I do."
Reader Review

on

Goodreads

wrote:
★★★★★ 5 Stars--"A Great beginning to the series! Mandy Roth's story-line flows effortlessly to capture the reader's imagination from the beginning.