Grimm Cove® Series: Paranormal Women's Fiction
Paranormal women's fiction series by NY Times and USA TODAY bestselling author Mandy M. Roth. For women forty and over, who are all out of ducks to give.
In the tiny town of Grimm Cove, magic is real, second chances happen, shifters and vampires roam freely, and witches run the show. It's one "spell" of a ride as Fate maps collision courses between destined mates, while evil tries to gain the upper hand, and humans live in ignorant bliss. Welcome to the world of Grimm Cove, where love is wild, the laughs are free, and the magic never ends. If you're a fan of paranormal women's fiction with a hefty dose of humor and a dash of spice, then you'll definitely want to check out Mandy M. Roth's USA TODAY bestselling series.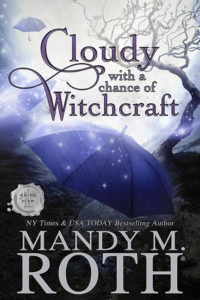 Cloudy with a Chance of Witchcraft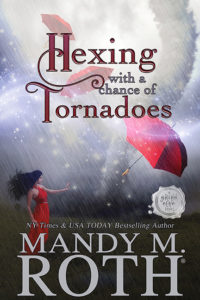 Hexing with a Chance of Tornadoes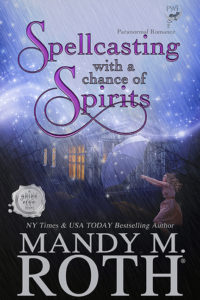 Spellcasting with a Chance of Spirits
Starry with a Chance of Nightshade
Thunder with a Chance of Lovestruck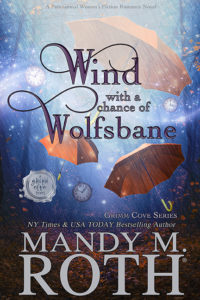 Wind with a Chance of Wolfsbane
Now is the perfect time to dive in and fall in love with these charming characters and their wild adventures. Whether you're a fan of hot shifters or sassy heroines, wolf-shifters, cat-shifters, deer-shifters, vampires, witches, Fae, monsters, a mischievous squirrel, and more…this series has something for everyone! there's something for everyone in these delightful romances. And with the books being geared towards women 40 and over, you'll be able to connect with the characters and their experiences on a deeper level.
Four reasons why readers are calling Grimm Cove® one of the best paranormal women's fiction series around:
Sizzling romance: Whether you're a fan of slow burns or knock-your-socks-off instant attraction, Mandy M. Roth has something for every reader in these novels.
Humorous hijinks: Along with romance, there are also plenty of wet-your-pants-laughing moments in these books. Mandy M. Roth's writing style is witty and charming, and her characters are sure to bring a smile to your face.
Enchanting characters: You'll fall in love with the characters in Grimm Cove – they're charming and relatable. You'll even see some old favorites from gothic literature in the mix. There's never a dull moment in Grimm Cove. Mandy M. Roth has a way of bringing characters to life so much so you start thinking of them as real people.
Magical moments: These books are packed with paranormal, from witches and werewolves to spells and curses. The world of Grimm Cove is full of magic and wonder. But we're warning you. Reading just one won't be enough. You're going to want to binge-read them all!