by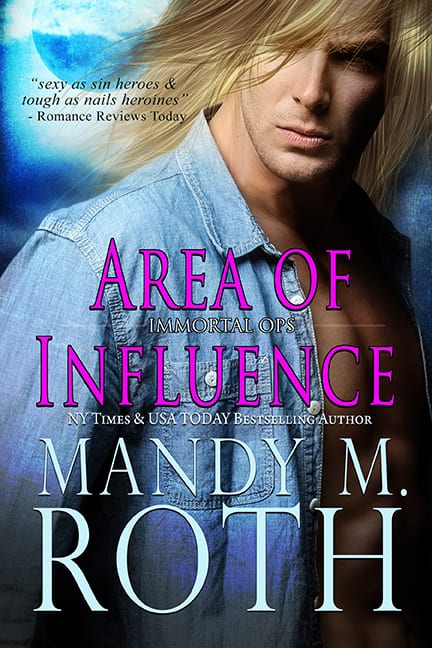 Area of Influence
Immortal Ops® Series, #8
Once a proud, fierce alpha male shifter operative with the Immortal Ops, Lance Toov finds himself under the thumb of an evil master vampire. Now a plaything, a god-like toy, he struggles with the tasks assigned to him. As his mind begins to break the vampire's influence, a woman comes along who changes all the rules, and ups the stakes in the most interesting of ways.
ASIN: B06XHLZ5X8
| | | |
| --- | --- | --- |
| Print Pages | Hours to Read | Total Words |
| 320 | 6-7 Hours | 64K |
CW: the Immortal Ops series world contains graphic sex, language, and violence. These are for adults only and are not for sensitive readers. 
Genre and keywords: panther shifter, shifter, were-panther, cat-shifter, paranormal romance, military romance, immortal ops, psi ops, genetic engineering, thor, Norse god, vampire, love story.