by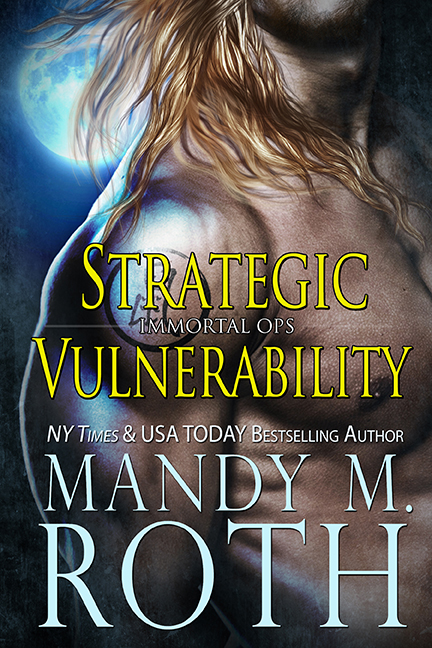 Strategic Vulnerability
Immortal Ops® Series, #4
Held in a remote testing facility in the middle of the Brazilian rain forest, shape-shifter and alpha male Wilson Rousseau has long since given up hope of being rescued. Days blend together until he can't help but long for death. Saved from his isolated hell by a female's distress call, he feels an instant connection to her.
Kimberly thought she was taking a trip to South America to study indigenous plant life. She had no idea she was playing into the hands of a madman whose goal is to create a genetically altered army of super-soldiers. When she finds her path connecting with Wilson, a man who would give his life to save hers, there is an instant attraction. But dark secrets may change their lives forever. Can they find a way to beat the odds and be together, or will the madman win?
ASIN: B01L9Y024O
| | | |
| --- | --- | --- |
| Print Pages | Hours to Read | Total Words |
| 240 | 4-5 Hours | 42K |
CW: the Immortal Ops series world contains graphic sex, language, and violence. These are for adults only and are not for sensitive readers.