by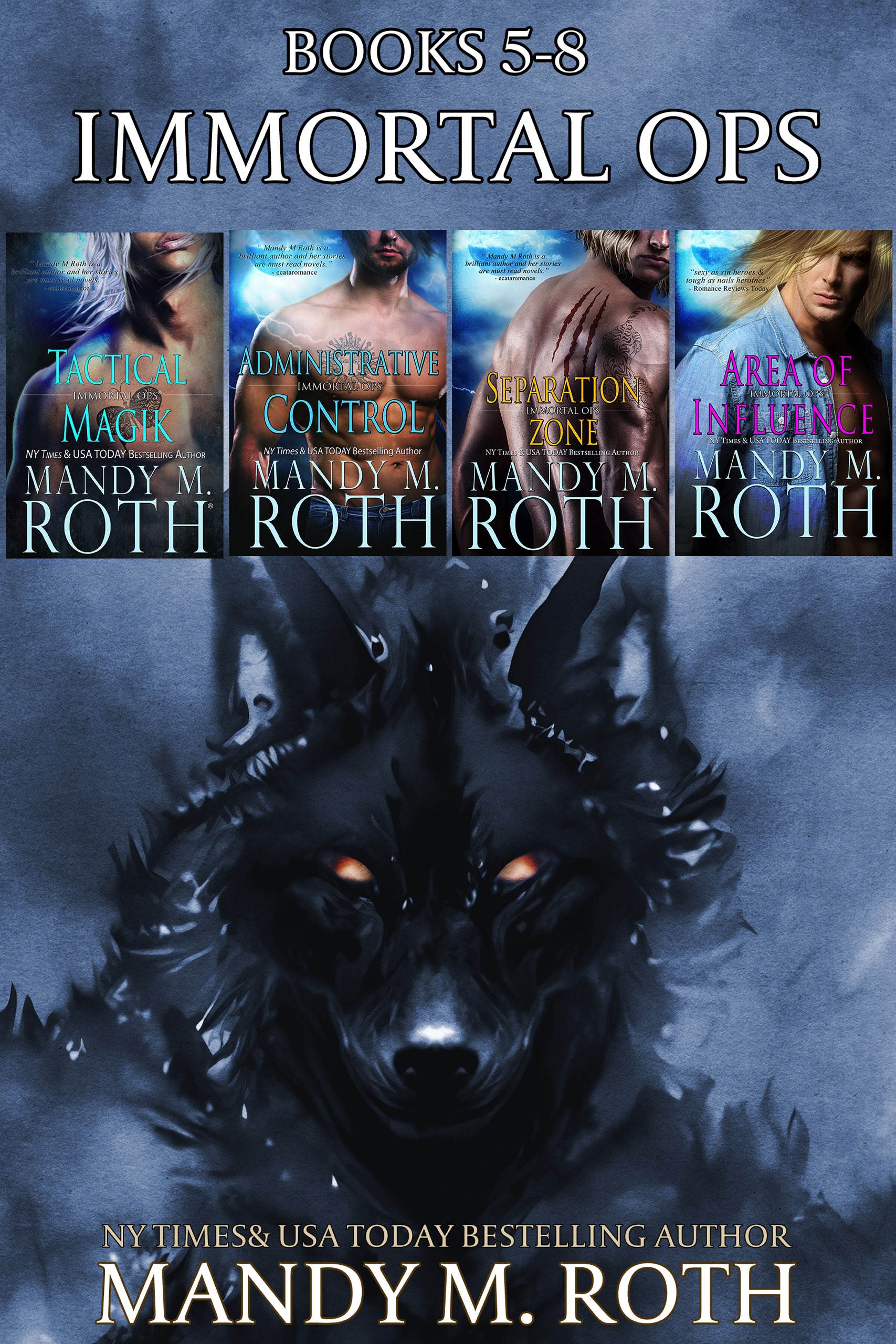 Immortal Ops Books 5-8
Contains: 
Tactical Magik (Immortal Ops® Series, #5)
Administrative Control (Immortal Ops® Series, #6)
Separation Zone (Immortal Ops® Series, #7)
Area of Influence (Immortal Ops® Series, #8)
Prepare to be whisked into the adrenaline-fueled, heart-entangling world of the Immortal Ops with Books 5-8, where the stakes and passions are high.
Tactical Magik (Immortal Ops® Series, #5)
Eadan Daly, the blond dynamo with a penchant for magik, is diving solo into the unknown. But when Inara Nash—a survivor in the paranormal underground—doubts his claim as her savior, sparks fly and trusts are tested. In a world where magik can be both salvation and sin, can they afford to let their guards down?
Administrative Control (Immortal Ops® Series, #6)
Secrets and supernatural forces collide when Colonel Asher Brooks, a man of unspoken power, discovers a chaos that wasn't his team's doing. Drawn to protect the sultry succubus Jinx, his centuries-old resistance crumbles. The battle is on to claim her, but is she ready to be taken?
Separation Zone (Immortal Ops® Series, #7)
Jonathon Reynell, a tiger-shifter and immortal soldier, is used to the thrill of the fight. But facing eternity without love is a battle he didn't prepare for. When he finds Tori, his perfect mate, in the sniper's sights of an enemy, the fight turns personal. In the separation zone, no one gets left behind—especially not his mate.
Area of Influence (Immortal Ops® Series, #8)
Lance Toov, once a proud alpha operative, finds himself at the mercy of a master vampire's cruel games. But when a mysterious woman steps into his world, she brings a ray of light to his darkness, and Lance realizes that the game is far from over. It's time to fight back.